Credentials
Professional Server Certification Corp (PSCC)
PSCC is an industry leader in responsible serving®, seller/server certifications and interactive training for food service professionals, bartenders, waiters, waitresses, and alcohol servers. The PSCC support staff consists of food service industry experts as well as technical support personnel that are here to assist you 12 hours a day!


Better Business Bureau Member

Professional Server Certification Corp. is an accredited member of the Better Business Bureau's Online Reliability Program and is authorized to display the BBBOnline logo. For verification call (515) 243-8137 or
Click Here
to verify an online reliability report.
Approvals for Responsible Serving of Food & Alcohol
Click your state for specific information on your state's requirements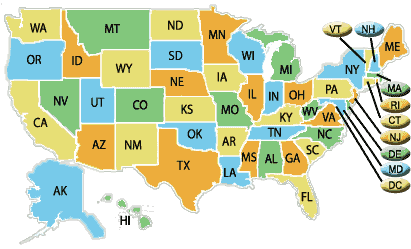 Texas Responsible Serving® Approvals
Texas

The Rserving
®
Texas Responsible Serving
®
of Alcohol Course has been approved by the Texas Alcoholic Beverage Commission and fulfills the certification requirement for alcohol servers and bartenders for Texas Responsible Serving
®
/ seller certification. Upon successful completion of this Texas approved online alcohol server / seller training course, certified students can print their official TABC wallet card and their certification information is uploaded to the state database. Texas Alcoholic Beverage Commission (TABC) Approved Certification #530-599
Receive your official TABC plastic wallet card in the mail for NO EXTRA CHARGE!
Employers receive discount pricing.
You may be transferred to another website when you add the course to your cart. The training is provided by Professional Server Certification Corporation, who may ask for personally identifiable information if such information is required by state agencies. You may refuse to be transferred without incurring fees by not adding the course to your cart.
Course Number:
#530-599
Texas Responsible Serving® of Tobacco Approvals
Texas
Rserving's Texas Tobacco Certification course has been reviewed and approved by the Texas Comptroller of Public Accounts for tobacco seller training in Texas. Texas retailers can use this course to train their employees in Texas tobacco laws and how to to properly I.D. customers before selling to them.