Home

State Selling Requirements

All retailers of alcohol are required by the Texas Alcoholic Beverage Commission (TABC) to have a permit or license. It must be a valid license or permit and can only be acquired through the TABC.




State Server Certificate

The TABC also recommends (but doesn't require) that all servers of alcohol have a Responsible Serving® of Alcohol Certificate. This requires taking a course in Responsible Serving® of Alcohol, which includes subject matter such as Checking IDs and drunk driving intervention techniques.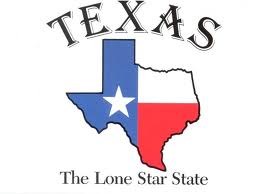 Looking for a Texas Responsible Serving® of Alcohol Certificate?
Professional Server Certification Corporation can help you learn how to be a bartender and get your
Bartending Certification (TABC Wallet Card).
Limited time offer:
Get a Texas Responsible Serving® of Alcohol Certificate for only $5.95! Three easy steps to get your Texas Responsible Serving® Certificate to serve alcohol responsibly:
Order your "Texas Responsible Serving®" course.
Take the course online at your leisure. (~2 hours)

Print your official certificate online instantly!

Receive your official TABC plastic wallet card in the mail for NO EXTRA CHARGE!

For alcohol seller/server certification in other states, please
click here
.
The
Texas Responsible Serving® (Texas Bartending)
certification course from Professional Server Certification Corporation (PSCC) has been
APPROVED
by the Texas Alcohol Beverage Commission (TABC) for training servers and bartenders in Responsible Serving
®
. This course is available to take online.
Getting Your Entire Bartending Staff Certified
PSCC can offer you a
FREE Employer Account
to help you get your entire bartending staff certified in alcohol serving (Texas TABC certification). The free Employer Account allows you to track the progress of your employees as they move through the course. Once an employee has successfully completed the Texas TABC certification course, or any other of our certification/training courses, you will able to print or archive their certificate.
Click here
to find out more about our free Employer Account.
Learn How to be a Great Bartender!
Our
Bartender Mixology course
is a great way to learn how to make hundreds of different drinks. This online, self-paced course is rated at 40 hours and contains all the information you need to know to become a great bartender and
make better tip money!
This is a great certification to have on your resume, as it demonstrates that you have taken extensive training and are familiar with the drinks, terminology, and equipment involved with the bar or restaurant field of work.
Complete with interactive flashcards, instantly-graded lesson quizzes, video demonstrations, descriptions of terminology, photos, and much more, this is the course to take to become a great bartender.
Enroll now!
For more information on PSCC's training courses visit:
---
Professional Server Certification Corporation
PO Box 192
Madison, SD 57042
605 427 2645
Contact Us